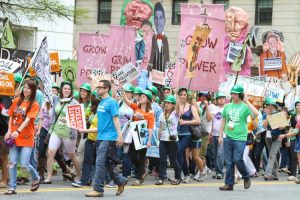 No matter what your personal or political beliefs are, it's hard to escape the fact that protests (some peaceful, some volatile) are becoming an increasingly common way of life.
This is especially true in the U.S., which makes it something that local preppers need to be aware of. After all, protesters can block access to important areas and escape routes.
RELATED: How to Harden Your Home Against Looters and Thieves 
They can also cause civil unrest that spills over into violence and mob mentality. Fortunately, if you have a good understanding of where protests are most likely to happen, you can avoid these problems much more easily.
Please note: None of the images or examples used are indicative of anyone at The Patriot Caller's personal or political beliefs. Imagery was simply relevant to the theme of this article and easily accessible.
Photo by Linh Do