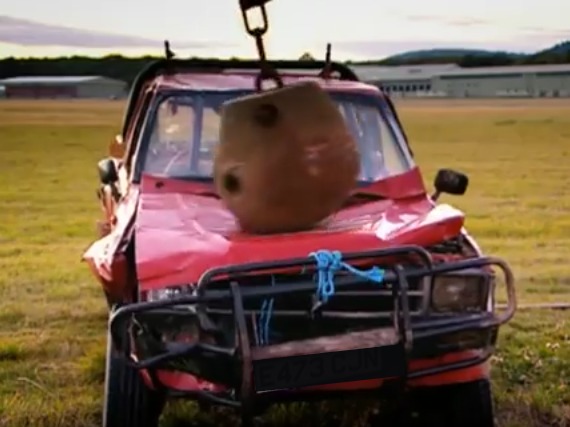 When it comes to off-road vehicles for the farm, weekend recreation, or even reliable transportation in an armageddon scenario (where highway travel is no longer a functional option for whatever reason) you're going to want something that's more or less bulletproof, both literally and figuratively.
We've published lists of our favorite "But-Out Vehicles" straight off the lot before, but the videos you're about to watch are less about car shopping, and more about the pure joy of putting vehicles through the wringer.
There's just something unspeakably fun about pushing a vehicle past its limits, whether it's a Jeep, Toyota, Rover, or Polaris. We hope you enjoy these videos!
Man Tries to Drive a Pickup Over Wood Planks into a Cargo Ship!